Elaria Hotel
A beautiful boutique hotel located in the middle of Hurghada which offers unspoiled beach in one of the most beautiful seaside locations at the entrance of the city's well-known walking area. Elaria hotel offers BB, HB and all inclusive type of accommodation with wonderful, long, private beach called "Old Vic" which is located directly in front of the hotel. You can choose between single (1 pax), double (2 pax), triple (3 pax ) and family room (4 pax), overlooking the sea or the city.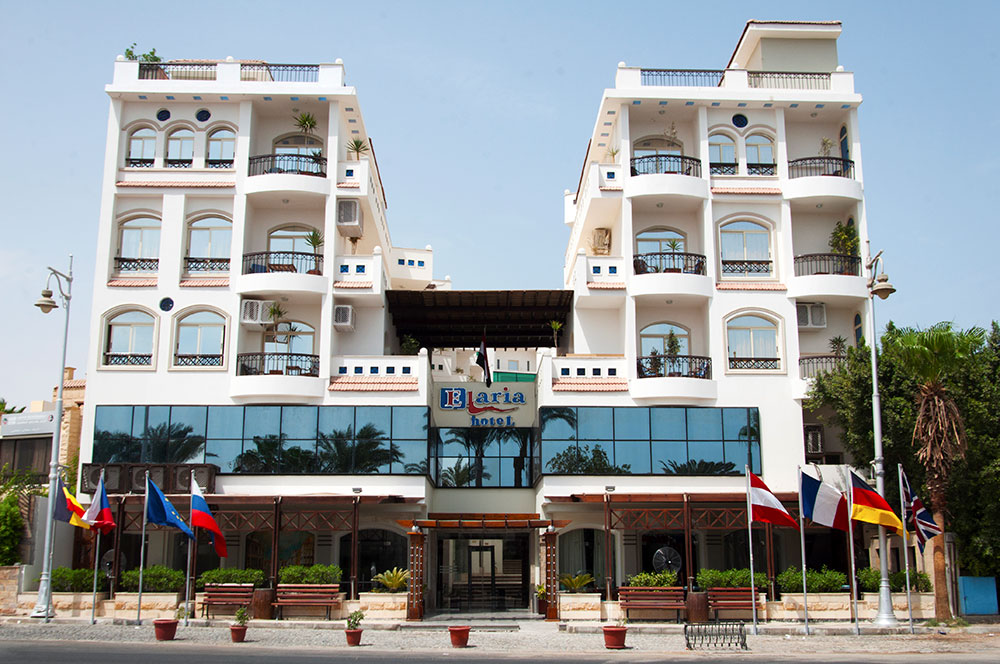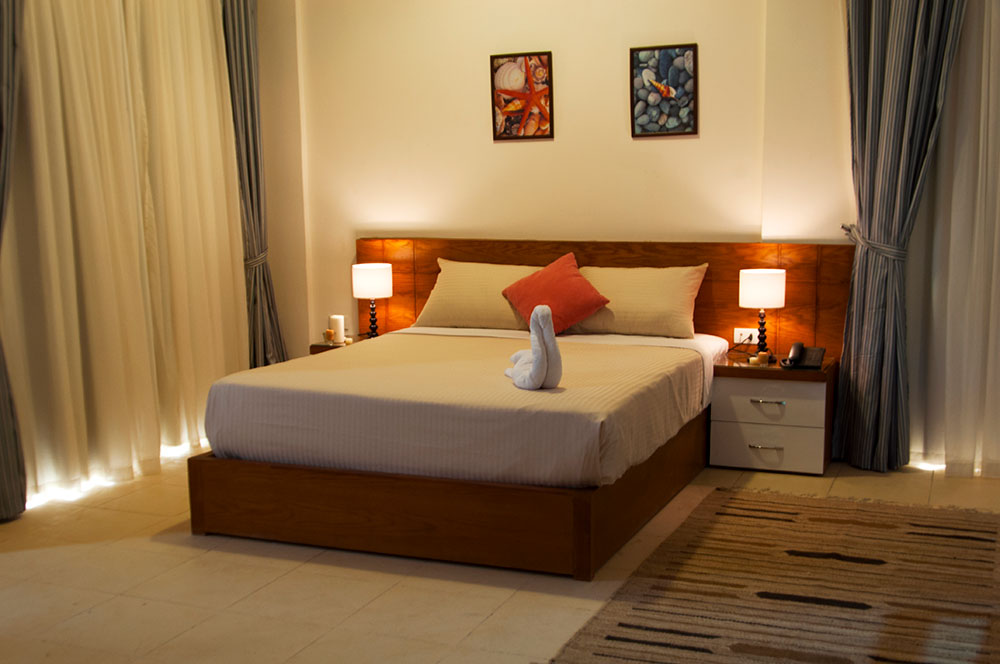 Rooms
Rooms are equipped with the air condition, a fridge and a flat-screen TV with a private bathroom. Anytime you feel a need to relax, the spa center is at your service, as well as the spacious roof top which is more than suitable for the sunbathing, meditation and sunset lovers.
Health Club
Step into our Spa and Calm your mind and take in the serenity of your surroundings The level of personalized attention you'll receive is among the best. Massage is to treat yourself to one of the oldest forms of health care. A true antidote for stress, massage helps strengthen the immune system and restore balance in the body. Forget your cares as you breathe in in the exotic scents of patchouli, jasmine, rose, jojoba and sweet almond. Enjoy the difference and leave the cares of the world behind. The Health Club offers fitness facilities to help you keep in shape, as well as Jacuzzi, and sauna.
Sauna
Jacuzzi
Steam Room
Massage Rooms
Beauty salon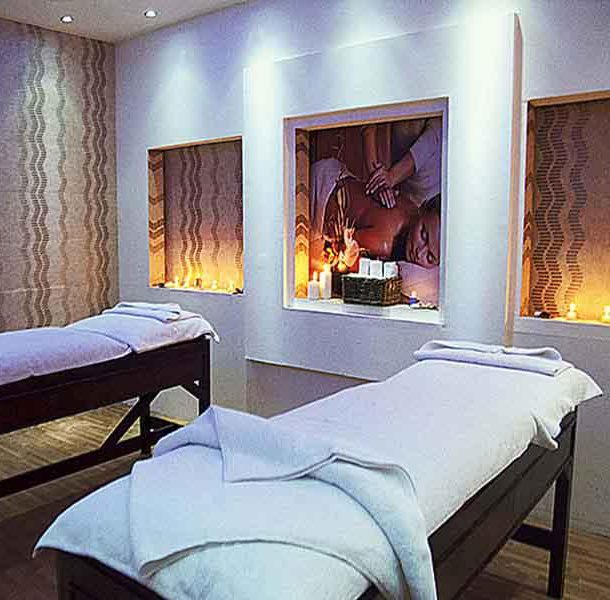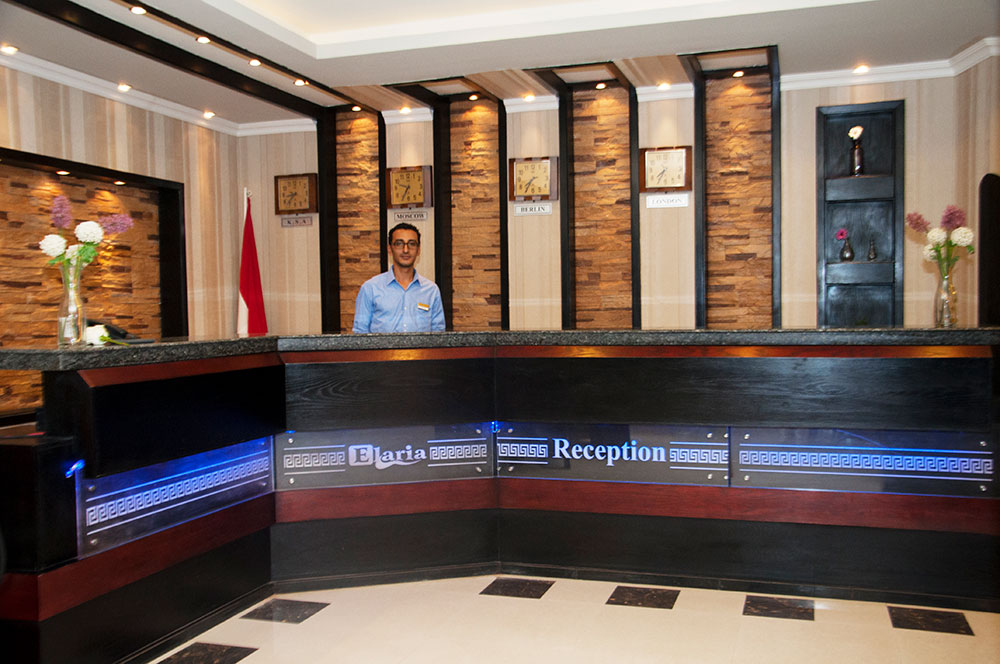 Facilities
Step inside and feel right at home at Elaria hotel. Concentrating on what's important we can offer our guests a high standard of quality and unforgettable holidays for families, young couples, groups etc. We particularly set great stroe by genuine hospitality which will accompany throughout your stay in our hotel.
Parking Facility
Laundry, Dry Cleaning
Limousine Servicey
Free Wi-Fi Access
Money Exchange
Credit Card
Dinning
Hotel restaurant offers three meals per day (breakfast, lunch and dinner) based on the chosen accommodation type. In order to satisfy all guests, food is made in Mediterranean style with the different desserts whether you prefer sweets or fruits in addition you can also enjoy our Italian restaurant and enjoy its delicious Italian plates.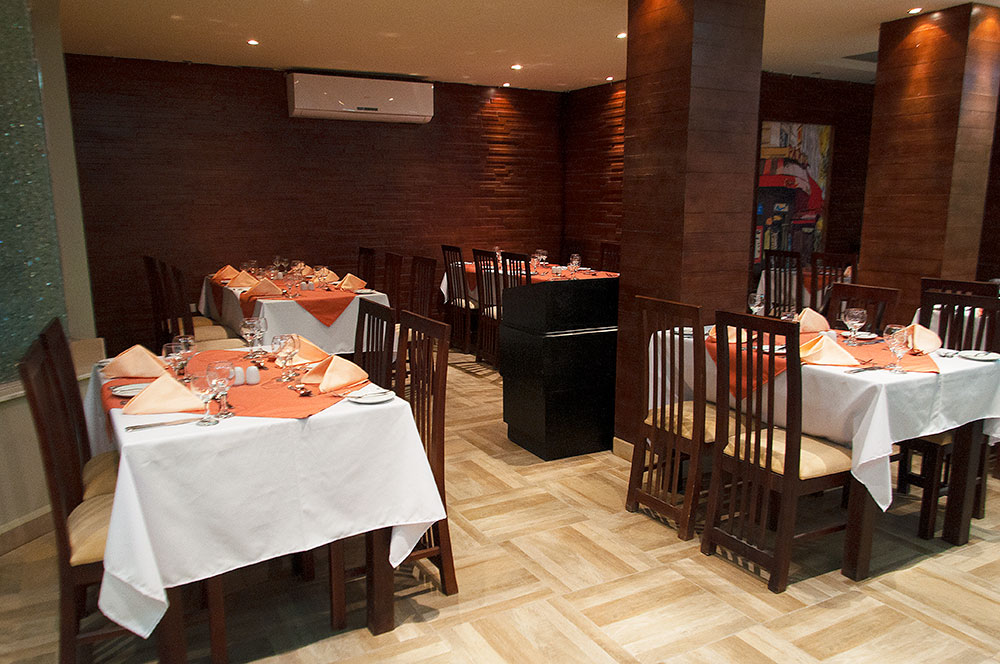 Breakfast
Half Board
Full Board
Single 1 Pax
456 L.E
590 L.E
717 L.E
26.4 $
31 $
40 $
24 €
28 €
36 €
Double 2 Pax
772 L.E
1020 L.E
1236 L.E
44 $
59 $
70 $
40 €
53 €
64 €
Triple 3 Pax
957 L.E
1335 L.E
1672 L.E
55 $
76 $
96 $
50 €
69 €
87 €
Junior Suite 2 Pax
1160 L.E
1287 L.E
1524 L.E
67 $
74 $
87 $
60 €
67 €
79 €
Family 3 Pax
1345 L.E
1832 L.E
2280 L.E
77 $
105 $
126 $
70 €
95 €
114 €
Breakfast
95 L.E
5 $
4 €
Lunch
140 L.E
8 $
6 €
Dinner
158 L.E
9 $
7 €
Extra Beds
250 L.E
14 $
12 €
Book at  Elaria Hotel