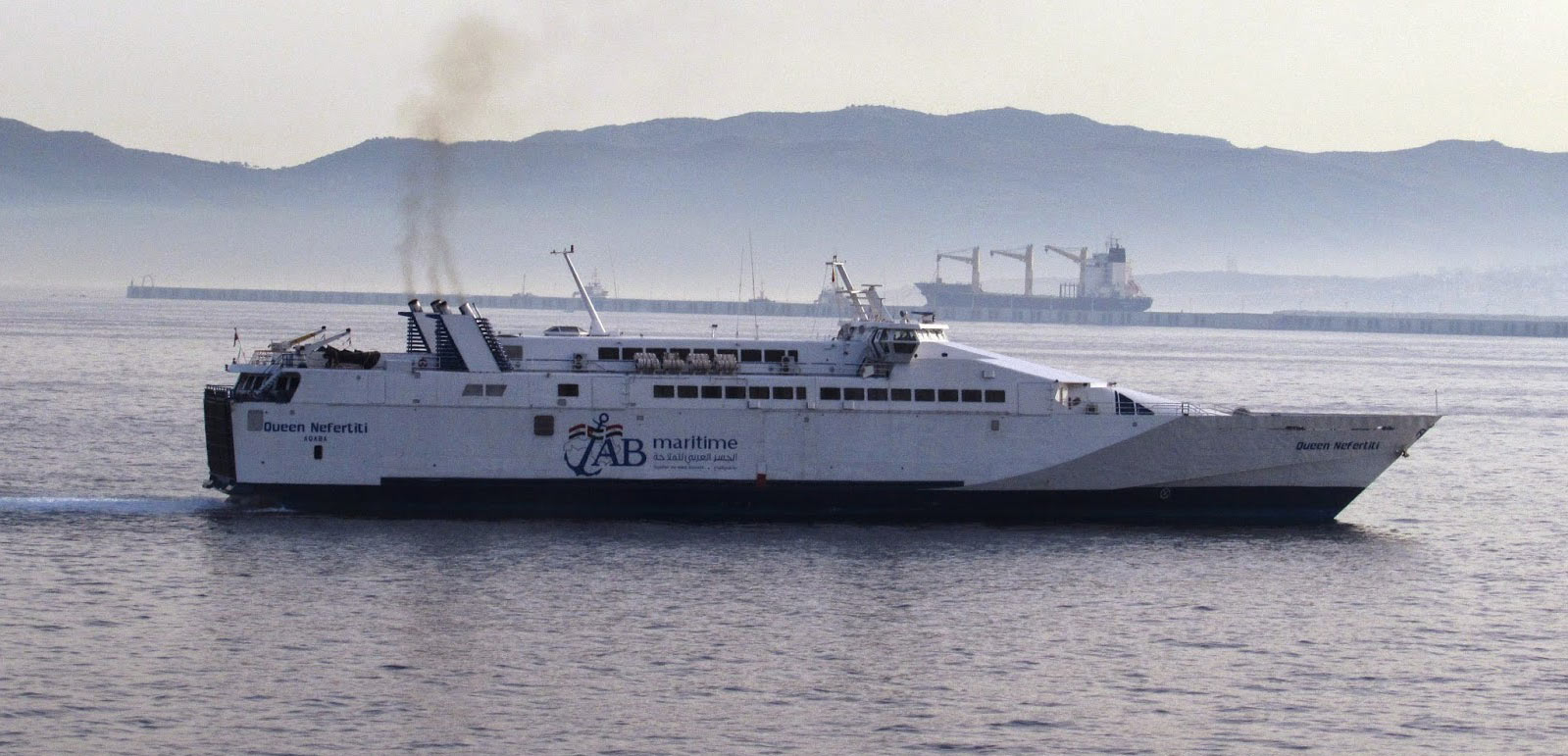 Elaria Travel is one of the extraordinary companies in the Red sea that offers the ferryboat service.
Between two beautiful destinations in Egypt, Hurghada and Sharm El Sheikh transportation by the ferryboat provides economical and efficient transportation system.
The distance from Hurghada to Sharm El Sheikh and vice versa is around 83KM using the ferryboat while by vehicle its 783 km. The ferryboat is a time saver compared to other kind of transportation as the average time is 2:30 Hours each way. In addition to enjoying your trip the boat passes by beautiful places as for example Ras Muhamed and Sheduan Island, additionally if you are lucky you can witness dolphins frolicking around the ferryboat.
A child ticket for children below 12 years old.
A copy of the traveler's ID or Passport is required for issuing the ticket.
A car license is to be attached if a car will be on the ferryboat trip
Queen Nefertiti Schedule
Hurghada to Sharm el-Sheikh
| Days | Monday | Wednesday | Saturday |
| --- | --- | --- | --- |
| Departure Time | 16:00 (04:00pm) | 21:00 (09:00pm) | 04:00am |
Sharm el-Sheikh to Hurghada
| Days | Wednesday | Thursday | Saturday |
| --- | --- | --- | --- |
| Departure Time | 03:00am | 18:00 (06:00pm) | 18:00 (06:00pm) |
Queen Nefertiti Prices
Egyptian
Non-Egyptian
One Way
Two Ways
One Way
Two Ways
Adult
600 L.E
950 L.E
60 $
95 $
Infant
100 L.E
150 L.E
10 $
15 $
Driver
300 L.E
510 L.E
Car (Sedan)
950 L.E
1700 L.E
Pickup
950 L.E
1700 L.E
Medium Size Truck
1700 L.E
3975 L.E
Minibus
1275 L.E
1875 L.E
Medium Size Bus
1700 L.E
2975 L.E
Big Size Bus
2125 L.E
3400 L.E
Queen Nefertiti Booking Request